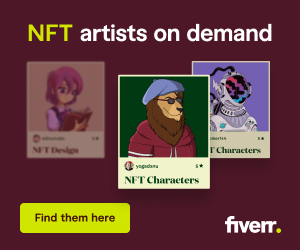 Floki Inu, a meme currency built on top of Binance's BNB chain, has been making big headlines of late. Amidst the big names in the meme coin space like Dogecoin and Shiba Inu, this dog-themed cryptocurrency emerges strong in the market. 
According to CoinGecko, FLOKI grew by 15% in the past 24 hours with 145% in the weekly time frame. These most recent price actions are caused by external factors that led to investors flocking to the token.
BSCDaily, a Twitter account dedicated to BNB Chain news, recently shared that Floki Inu is one of the tokens that has an overwhelmingly positive bullish sentiment. 
Floki Inu currently occupies the 98th spot in the cryptocurrency list in terms of market cap. 
🎉 TOP #BNBCHAIN PROJECTS WITH HIGHEST BULLISH SENTIMENT🚀

🥇 $BABYDOGE @BabyDogeCoin
🥈 $QUACK @RichQuack
🥉 $CAKE @PancakeSwap$GAL @Galxe$SFM @safemoon$FLOKI @RealFlokiInu$SFUND @SeedifyFund$FET @Fetch_ai$BRISE @bitgertbrise$CATE @catecoin#BNB #BSC #WEB3 #DEFI 🔥 pic.twitter.com/QmmOg0lrip

— BSCDaily (@bsc_daily) February 15, 2023
Floki Inu Listing On KuCoin And Binance
Due to FLOKI's rise in prominence, multiple large exchanges have listed the token. KuCoin, one of the top exchanges in the market, recently listed the token with Binance following KuCoin's lead. This led to the token's trading volume to balloon with today's trading volume reaching $201 million. 
This led to investors flocking to Floki Inu, further increasing the social score of the token. According to Gem Hunters, the token is just behind Dogecoin in the metric. But because of the token's recent external developments, it surpassed Shiba Inu. 
Floki Inu. Image: Telegaon
The listing would inevitably gain more traction in the long term as more and more people would have access to the token. Binance and KuCoin combined have nearly $30 billion in trading volume. With the popularity of meme coins recently, Floki Inu might be able to capitalize on this. 
At $0.00005048, Where Is Floki Headed? 
Floki's bullish price movement is only being slowed down by resistance at $0.0000674. This resistance is the only thing holding back the meme coin in gaining more in the short to medium term. For the bulls to continue their gains, this resistance should be broken. 
However, the token might experience short to medium term pain as FLOKI enters a short correction phase. FLOKI bulls should focus on strengthening the token's current support as a breakthrough in this support can be a catalyst to more pain. 
Crypto total market cap at $1 trillion on the daily chart | Chart: TradingView.com
For now, investors and traders should be confident of the short to long term as interest in the token increases. With the recent listings on major exchanges, we might be able to see more price increase as interest in the token increases as well.
FLOKI bulls can also capitalize on this positive sentiment to secure gains and strengthen the token's current support. 
-Featured image by Viking Heritage