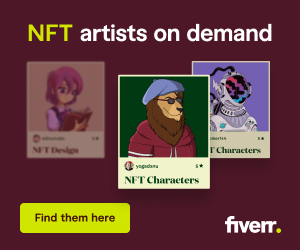 Hacking is no longer new in the crypto space. The industry has seen many incidents since its inception and even recorded more during the 2022 crypto winter, especially in the DeFi Sector. Yahoo Finance said the crypto sector lost almost $50 billion last year. The full report covers all the largest crypto hacks and scams of 2022. 
Apart from the North Korean Lazarus group, other players, such as the notorious Monkey Drainer, have been known for perpetrating high-profile and high-value thefts in Web3. But in a recent development, the phishing scammer has announced retiring from crypto scams to move onto another sector. 
Phishing Group Withdraws And Destroys Tools
Monkey Drainer disclosed its decision to shut down operations on its Telegram channel. The group stated they would destroy all the servers, files, and devices that aid their operations immediately and won't return to the sector. 
In the post, Monkey Drainer advised other upcoming cyber criminals not to lose themselves in pursuing easy money. Further, it suggested that those more dedicated should operate a large cybercrime group. 
Monkey Drainer ended the message by recommending its competitor Venom Drainer to young and budding cyber-gangsters for top-notch service, wishing them victory in their pursuit. Notably, Venom Drainer emerged a day before the announcement indicating plans to replace Monkey Drainer with a newer group. 
While reporting the incident on Twitter, PeckShieldAlert, disclosed that the scammers attempted to obscure their funds by depositing 200 ETH worth $330,000 into Tornado Cash. After the deposit, Monkey Drainer still had up to 840 ETH coins worth $1.4 million in its main wallet. 
Monkey Drainer Operations And Effects On Crypto Sector
The phishing scammer has been operating since last year. The group stole over $1 million in ETH through their phishing scams. But since emerging, they have accumulated up to $13 Million worth of NFTs and crypto through more than 7,300 transactions. 
In a tweet, the popular Blockchain security firm, CertiK stated that Monkey Drainer's wallet-draining kit takes up to 30% commission from the fund its users accrue with the software.
Currently, other wallet-draining kit providers have copied this model. Certik reported increased demand for these kits since the chief scammer disbanded. The firm also disclosed that two scammers using the Monkey Drainer kit even had a fallout, exposing themselves in the process. 
But even with the significant amount linked to Money Drainer, an Immunefi report disclosed that other wallet drainers and scammers stole much more in 2022 via different processes.
0/ Earlier this evening @kevinrose was phished into signing a malicious signature that allowed the hacker to transfer a large number of high-value tokens. Here is a breakdown of what happened, our immediate response, and our ongoing efforts…

— Arran (@divergencearran) January 25, 2023
A different attack by a different wallet drainer was on January 2023. Kevin Rose, the Moonbirds NFT collection co-founder, lost over $1.1 million in the phishing attack. 
Featured Image from Pixabay and chart from Tradingview.com