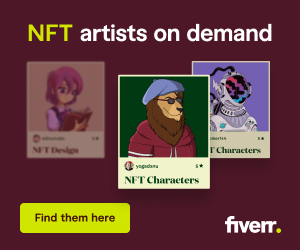 Blockchain innovation company ConsenSys will invest $2.4 million annually to fund its recently introduced MetaMask Grants DAO focused on driving more advancement of the Web3 community.
The fund will be led by MetaMask workers who will handle the decentralized self-governing company (DAO). The DAO will be accountable for releasing grants to designers working beyond ConsenSys that are developing services and products within MetaMask's community and the larger Web3 area.
The task will at first run for 12 months to examine its practicality and success, with the DAO processing votes and propositions openly through Picture on the Codefi Activate platform. ConsenSys is devoting $600,000 per quarter in an effort to drive decentralization and adoption of Web3 systems and organization designs.
MetaMask's international item lead Taylor Monahan highlighted the concentrate on decentralized advancement as a driver for more development in a declaration shown Cointelegraph:
"Not only will this accelerate growth for crypto-comfortable users, but this will also boost adoption for crypto-curious individuals with more paths to participate in."
The DAO itself is comprised of 3 elements. The initially is the employee-led DAO which includes more than 900 full-time ConsenSys workers. These workers will be able to opt-in to be a Grants DAO member, all of whom have equivalent ballot rights.
Related: The blue fox: DeFi's increase and the birth of Metamask Institutional
The 2nd part is a management committee, or mini-DAO, comprised of 7 people. This committee will be accountable for recognizing high-potential jobs, developing governance propositions and upgrading external material. They will likewise collect feedback and drive enhancements of the DAO.
The last part is a safe multi-signature wallet managed by ConsenSys that will handle the token contract and treasury. It will likewise sign deals for fund dispensation in addition to mint and burn tokens as workers sign up with or leave the business.
The management committee of MetaMask Grants DAO consists of the co-founders of MetaMask, its international item lead, Snaps Studios lead, senior DAO strategist in addition to ConsenSys' director of tactical efforts and item management director.
The financing of the DAO will include 2 kinds of grants. The Leadership Committee Grant will be voted on entirely by its 7 members, while DAO Grants will be assigned for the whole DAO to vote on.