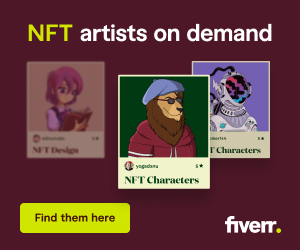 What mesmerizes lots of developers in the world of blockchain and Web3 is the possibility to develop, own and make without intermediaries, and nonfungible tokens (NFTs) have actually become a driver in how it might be possible. 
On today's episode of NFT Steez, co-hosts Alyssa Expósito and Ray Salmond chat with Justin and J.P. Alanis, the co-founders of StoryCo — an open media platform — on the possibility of developers co-creating and franchising copyright through their storytelling and the combination of soulbound tokens — however how?
Create-to-own and fandom patterns emerging in Web3
As developers themselves, the Alanis siblings have a grasp on the challenges that restrain lots of developers and companies when it concerns skill, understanding and resource sharing, settlement and partnership.
When asked how create-to-own designs are possible and available, the siblings associated much of StoryCo's expediency to blockchain technology due to the fact that of its verifiability, ease of access and openness, yet it has "abstracted a lot of the technology," said Justin.
In this way, it lessens the "weariness" that developers feel when very first browsing Web3 and rather is smooth and "welcoming," stated J.P.
J.P. restated that most of the time, developers are challenged, having actually gone from a more siloed central work structure to one that is open and decentralized.
Related: Comic-Con expert states storytelling is the crucial element for effective NFT tasks
"I think stories are their best when they start centralized," commented J.P. when describing how it's simplest to construct off of something and "have some momentum behind an idea" for it to bring any "traction."
Storytelling platform as a public great
The battle in between requiring significant market gamers within the Web3 environment and having them be genuine is common. Regarding the requirements and procedures StoryCo has actually carried out to "do it right," as Salmond stated, Justin talked about the developing discussions and discussion within the community and the organization. 
However, Justin highlighted that StoryCo's objective to "legitimize what they are doing with storytelling" is eventually fixated the belief that the platform can be considered as a "public good."
Recognizing that there is a "tightrope walk" balance in between the job and the platform, J.P. described that the tasks are a basis to help with attention and structure within an audience or community.
The Disco Ball, StoryCo's profile-picture job, is planned to reveal a larger audience the open media platforms' abilities in co-creating, franchising and dispersing copyright.
J.P. explained StoryCo's tasks, like The Disco Ball, as comparable to Nintendo, where a "brand-new Mario video game followed every console release." The new games were created to "engage an audience" and show what the console — or, in this case, the platform — was capable of given emerging technologies.
Listen to Part 1 of NFT Steez's conversation with StoryCo on the new Cointelegraph Podcasts page or Spotify, Apple Podcasts, Google Podcasts or TuneIn. Make sure to tune into next week's episode to hear Part 2, where the StoryCo founders discuss the integration with music NFTs and soulbound tokens.